"I want to share this pencil case free pattern, because it is so beautiful and attractive to see. It is something made in only a few days! By crocheting this it maybe gives you a taste to enjoy also this craft as I am. "
Lees hier verder in het Nederlands.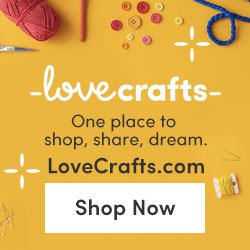 Why I made a new design
In an earlier post (How to create a pencil case) I described how to create pencil cases, this was the first one I made. The result was very good so I decided to make a second one. But while I was crocheting I thought about if I could ameliorate my design. The thinking process started and I couldn't make the same pencil case anymore! I was convinced to make another one.
There are many similarities, like starting with a rectangle, how I inserted the zipper and other little things. The major adjustment is that the side panels, the rectangles are changed into circles. A little change is that all panels are crocheted together and I also used another stitch, just the common single crochets.
I like this result even more, but it is up to you to decide which case you prefer.
" Sharing is caring "
I would be very pleased when you share your own pencil case with me if you made one by following this pencil case free design! I'll give it a place on this site! And of course, if you subscribe to my newsletter, there will be more patterns to follow!
Gauge
22 stitches in a row and 25 rows makes a square of 10 by 10 cm
Materials
Step by step tutorial to crochet pencil case
Step 1 : Crochet a rectangle
First start with a foundation chain with 45 stitches in the first color . The width of it has to be 18 cm. This is very important! Turn, crochet two chains as the first single crochet and crochet 44 single crochets in each chain.
Turn again, change color, crochet again two chains as the first single crochet of you row. Crochet again 44 single crochets, turn, start a new row with two chains and crochet 44 single crochets.
Crochet like this for 68 rows and change color every two rows, or until a height of 23 cm, this is more important than the number of rows!
Step 2 : crochet two circles
Now make two circles, each circle in a different color. It's a bit like me, doing a bit not what's most expected, but of course you can choose the same color for both sides. The circles have a circumference of 22 cm and a diameter of 8 cm. This agrees with 12 rounds. Just make sure the diameter is 8 cm.
How to crochet a circle?
When you already how to crochet a circle skip the next explanation.
Start making a magical loop with 8 single crochets as the first round. For the second round, start with two chains, counting as the first single crochet. Thereafter put two single crochets in each single crochet of the first row, thereafter crochet a single crochet in the single crochet of the previous row. Repeat from * to * until the end of the round. Close with a slipped crochet.
For the third row again start with two single crochets, crochet two single crochets in the next single crochets of the previous row. *Thereafter crochet two single crochets in the next same single crochet of the previous round. Crochet two single crochets in the next two single crochets of the previous round*. Repeat from * to * until the end of the round. Close with a slipped crochet. Do the same for the next 7 rows but increase by one stitch for the single crochets into the separated single crochets of the previous row.
Tip : how to crochet a perfect round circle?
Don't start always with doubling the single crochets on the same place, this way you avoid to make an 8-hook instead of a perfect round circle! By example, start the 6 th row with only 3 single crochets and then crochet 2 single crochets in the same stitch, from then start counting from 5.
After crocheting a circle don't cut off the wire, this way we have to sew less, that's always a win, less sew work! Super! I'll explain further in the next paragraph.
Step 3 : crochet it all together
Now you have something like this. The 3 parts are put together with single crochets. The wire is not cut off of the circle and can be used again now. Divide for every row of the rectangle a single crochet of the circle. Do not attach the last 7 stitches of the circle , just make single crochets to the beginning of the circle. Close the circle with a single crochet.
I made a second pencil case with other colours to show more in detail how to crochet the parts together. Remark that it is most beautiful when the circle is on the outside, so you see a border coming up. The last picture shows the result after the two circles are crocheted together.
Step 4 : sewing the zipper
The last step to do, is adding the zipper. I took a zipper of 15 cm, it is a bit too long. But simply sew the remaining of the zipper into the case!
So the pencil case is finished! I show you some more pictures. If you want more advice, please leave a comment, I respond as soon as possible!
Some extra pictures
(*) This blog post contains affiliate links and if you click through them to make a purchase, I will earn a commission. I link these companies and their products because of their quality and service not because of the commission I receive from your purchase. Please read my disclaimer for more info.